The Best Services For Garage Door Installers In Madison
Sooner or later, we all have that moment where we look at that old garage door that has been in place for ages and contemplate replacing it. Do you have a garage door that has been with you for ages? Garage doors have to endure a lot. There is only so much that they can take from harsh weather conditions to the daily wear and tear. If your garage door looks like it needs to be retired and replaced with a new one, don't second guess it. With winter just around the corner, now is the perfect time for you to install your new garage door. 
Installing a new garage door is not what it used to be. Today, you have a variety of options available in the marketplace. Most people like to customize their garage doors to their liking since it is a considerable part of your home's identity. This colossal mechanical door is one of the first things that people notice about your house, and the impressions it can create are invaluable. So the question now is, how do you go about installing a new garage door?

How Do I Get Started?
Getting started with a new garage door can be intimidating. There is a lot to figure out, and you probably do not know your door's specifics, either. Before anything else, you will want to take out a measuring tape and measure your door's dimensions. 
Sizes
Typically garage doors come in a wide variety of sizes. The size of your garage door can range from anywhere between 6 to 20 feet. The smaller 6-foot variant is not as readily available these days and mainly exists in older homes. The most common size used in houses is either 7 feet or 8 feet. To make sure of your garage door's dimensions, measure the length and height, write it down to refer to it later. 
Types
A few years back, garage doors types were fairly standard, but today, the sky's the limit. Getting to customize your garage door means that you can customize every aspect of it. Most customers like to make the most of this and get their dream garage door made from an experienced garage door company.
Types of garage doors:
Steel

Wood

Composite

Carriage 

Sectional 

Rolling 

Fire
Choose your garage door type carefully. A handful of websites on the internet can help you with this choice since you can check out the pros and cons of as many as you want. 
Hardware
It would be best if you work with a garage door company to choose the right hardware for your garage door. Suppose you select the wrong hardware and install it yourself. In that case, you might be forced to call a garage door repair company to fix a garage door opener or broken spring replacement services sooner than anticipated. Technicians who install garage doors every day can help you choose the right garage door hardware.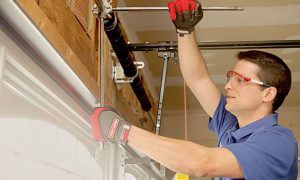 Securing Your Garage Door's Future
Before your journey with a new garage door begins, there are a few questions that you want to address first like:
Where do I find reliable garage door repair near me?
Which garage door repair service to choose?
Thankfully, Madison garage door repair can take care of all these problems. The Madison experience is truly one of a kind, and with their help, you will never have to worry about your garage door again. Get a free quotation today to learn more about Madison and their incredible offers.